Search for books from Christian Book Store Advanced Search
Search 15,695 books from this seller
Spotlight book from Christian Book Store As New. pp. 266. Free-Will Baptist Printing Establishment, Dover, NH, 1881. Cloth. Reprint. HB. Beautiful facsimile of the 1881 edition. Brown leatherette with Home Missions Free Will Baptist Heritage Series printed in gold lettering on the bottom of the front cover. Centennial Record decorations in gold on spine. These have been reprinted by Free Will Baptist National Home Missions Dr. David Crowe, Director of National Home Missions. He may be reached by contacting him at P.O. Box 5002, ...
Featured books from Christian Book Store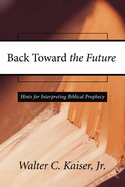 by
Walter C. Kaiser, Jr
$1.99
As New. pp. 152. Name on inside cover, other than that very clean tight like new book. Hints for Interpreting biblical Prophecy.
---
Binding: Paperback Publisher: Regal Books Date published: 1977 ISBN-13: 9780830705375 ISBN: 0830705376

Description: Good. pp. 179. Anything Dr. Getz writes is good. Read More

Binding: Softcover Publisher: Anbassador, Belfast, Ireland Date published: 1997 ISBN-13: 9781898787440 ISBN: 1898787441

Description: Good. pp. 94. the central fact of history. Read More

We'Ve Never Done It Like This Before

Binding: Softcover Publisher: Alban Institute, New York Date published: 1994 ISBN-13: 9781566991247 ISBN: 1566991242

Description: Very Good. pp. 98. 10 creative approaches to the same old church tasks. Name sticker inside front. Read More

Binding: Softcover Publisher: Abingdon Press, Nashville Tenn Date published: 1985 ISBN-13: 9780687270439 ISBN: 068727043X

Description: Good. pp. 127. A Pastor's Planbook. Name inside front. Read More

The Truth War: Fighting for Certainty in an Age of Deception

Binding: Hardcover Publisher: Thomas Nelson Publishers, Nashville, Tenn Date published: 2007 ISBN-13: 9780785262633 ISBN: 0785262636

Description: As New in Like New jacket. pp. 224. Tremendous book by this author. Read More

A Touch of His Freedom: Meditations on Freedom in Christ (in Touch Devotional)

Binding: Hardcover Publisher: Zondervan, Grand Rapids, Michigan Date published: 1991 ISBN-13: 9780310546207 ISBN: 0310546206

Description: As New in As New jacket. pp. 144. Meditations. Read More

Binding: Hardcover Publisher: Thomas Nelson Publishers, Nashville, Tennessee Date published: 1985 ISBN-13: 9780840790415 ISBN: 0840790414

Description: Very Good in Very Good jacket. pp. 162. One copy has some underling. Read More

Edition: Repackaged edition Binding: Softcover Publisher: Spire Books, Grand Rapids, Michigan Date published: 1984 ISBN-13: 9780800786083 ISBN: 0800786084

Description: Very Good. No Jacket. pp. 251. Read More

Sinners in the Hands of an Angry God

Binding: StapleBound Publisher: Sword of the Lord Publishers, Murfreesboro, Tn Date published: 1985 ISBN-13: 9780873988100 ISBN: 0873988108

Description: Good. pp. 22. A sermon by Jonathan Edwards preached July 8 1741. Read More
---