Search for books from Arlington Consignment & Resale Advanced Search
Search 347 books, 203 movies, and 69 music items from this seller
Spotlight book from Arlington Consignment & Resale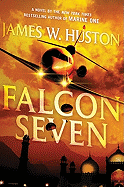 Very good in very good dust jacket. Book and dust jacket are in good condition. Glued binding. Cloth over boards. With dust jacket. Audience: General/trade.
Featured books from Arlington Consignment & Resale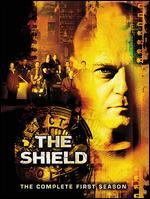 $5.50
Michael Chiklis, CCH Pounder, Catherine Dent, Walton Goggins, Michael Jace, Benito Martinez. Very good in good packaging. 4 discs. Run time: 60 mins. Aspect ratio: 1.33: 1. Originally released: 2002. DVD's are in very good condition. The box is showing some wear on the corners and edges.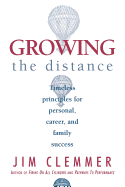 by
Clemmer, Jim
$5.50
Good. In good condition, slight curling on the edges. Trade paperback (US). Glued binding. 194 p. Contains: Illustrations, black & white. Audience: General/trade.
---
Binding: Hardcover Publisher: Kimani Press, Washington, DC Date published: 2005 ISBN-13: 9781583146422 ISBN: 1583146423

Description: Good in very good dust jacket. There is some writing on the inside cover page. Glued binding. Paper over boards. With dust jacket. Audience: General/trade. Read More

Ice Bound: A Doctor's Incredible Battle for Survival at the South Pole

Binding: Hardcover Publisher: Miramax Books, New York, NY Date published: 2001 ISBN-13: 9780786866847 ISBN: 0786866845

Description: Good in good dust jacket. There is a name and label residue on the inside cover. Sewn binding. Cloth over boards. With dust jacket. 362 p. Contains: Illustrations. Audience: General/trade. Read More

Stedman's Medical Dictionary for the Health Professions and Nursing, Illustrated

Edition: 5th edition Binding: Trade paperback Publisher: Stedman's, Philadelphia, PA Date published: 2004 ISBN-13: 9780781744263 ISBN: 0781744261

Description: Very good. Book is in very good condition. Trade paperback (US). Glued binding. 2154 p. Contains: Illustrations. Stedman's Medical Dictionary for the Health Professions & Nursing. Audience: General/trade. Read More

The Rise of Babylon: Is Iraq at the Center of the Final Drama?

Edition: Updated edition Binding: Trade paperback Publisher: Moody Publishers, Chicago, IL Date published: 2003 ISBN-13: 9780802409058 ISBN: 0802409059

Description: Very good. Book is in very good condition. Trade paperback (US). Glued binding. 195 p. Contains: Illustrations. Audience: General/trade. Read More

Deadly Emotions: Understand the Mind-Body-Spirit Connection That Can Heal or Destroy You

Binding: Hardcover Publisher: Thomas Nelson, Nashville, TN Date published: 2003 ISBN-13: 9780785267430 ISBN: 0785267433

Description: Good in good dust jacket. Extensive highlighting and underlining in book. Sewn binding. Cloth over boards. 256 p. Audience: General/trade. There is extensive highlighting and underlining in this book. Overall it is in good condition. Read More

Binding: Hardcover Publisher: Tyndale House Publishers, Carol Stream Date published: 2006 ISBN-13: 9781414307657 ISBN: 1414307659

Description: Good in good dust jacket. Ex-library. Was a public library book. Has somestampings and labels on it. Glued binding. Paper over boards. With dust jacket. 351 p. Audience: General/trade. Book is in overall good condition. Was a public library book and has some stampings and labels on it. Read More

Time Management from the Inside Out: The Fool-Proof System for Taking Control of Your Schedule and Your Life

Binding: Trade paperback Publisher: Henry Holt & Company, New York, NY Date published: 2000 ISBN-13: 9780805064698 ISBN: 0805064699

Description: Good. In good condition. Trade paperback (US). Glued binding. Contains: Illustrations. Audience: General/trade. Book is in good condition. Read More

Edition: Book Club Edition Binding: Hardcover Publisher: Bethany House Publishers, Ada, MI Date published: 2001 ISBN-13: 9780764225567 ISBN: 0764225561

Description: Good in good dust jacket. Sewn binding. Cloth over boards. Audience: General/trade. Book and dust jacket are in good condition. This was a Crossings Book Club edition. Read More

Binding: Hardcover Publisher: William Morrow & Company, New York, NY Date published: 2008 ISBN-13: 9780061230882 ISBN: 006123088X

Description: Good in good dust jacket. Book and dust jacket are in good condition. Sewn binding. Paper over boards. With dust jacket. 390 p. Paul Madriani Novels (Hardcover). Audience: General/trade. Read More
---