Search for books from Village Works Advanced Search
Search 6,174 books from this seller
Spotlight book from Village Works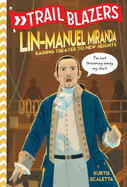 New. 8vo-over 7¾-9¾" tall. On July 19, 2015, Lin-Manuel Miranda stepped out on the Broadway stage in Hamilton. His show about Alexander Hamilton, featuring hip hop, R&B, and other music styles, became one of the most successful musicals of all time! Find out how the boy who loved performing blazed a trail in theater! Trailblazers celebrates the lives of amazing pioneers, past and present, from all over the world. What kind of trail will you blaze?
Featured books from Village Works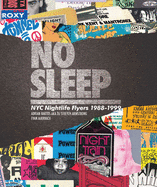 by
Armstrong, Dj Stretch; Auerbach, Evan
$200.00
As New. Inscribed by Author(s) Spanning the late 80s through the late 90s, when nightlife buzz traveled via flyers and word of mouth, No Sleep features a collection of artwork from the personal archives of NYC DJs, promoters, club kids, nightlife impresarios, and the artists themselves. Signed by the author, DJ Stretch Armstrong, "For Joseph Thanks for the help in making this happen (peace sign) Stretch (arrow)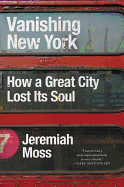 by
Moss, Jeremiah
$40.00
Near Fine. Signed by Author(s) 8vo-over 7¾-9¾" tall. Signed by author on title page, " J. Moss" "Essential reading for fans of Jane Jacobs, Joseph Mitchell, Patti Smith, Luc Sante, and Cheap Pierogi" Vanity Fair An unflinching chronicle of gentrification in the twenty-first century and a love letter to lost New York by the creator of the popular and incendiary blog Vanishing New York. For generations, New York City has been a mecca for artists, writers, and other hopefuls longing to be part of ...
---
The Drag Queens of New York: an Illustrated Field Guide

Edition: 1st Edition Binding: Softcover Publisher: Riverhead Books Date published: 1996 ISBN-13: 9781573225526 ISBN: 1573225525

Description: Near Fine. Rare. This smart, witty, and insightful tour of Manhattan's most dazzling arena of style--the wildly popular culture of drag--features interviews with Lypsinka, RuPaul, Lady Bunny, and other notorious queens who can click their heels--even when they're eight inches off the ground. Read More

Binding: Softcover Publisher: Rebel Satori Press Date published: 2016 ISBN-13: 9781608641215 ISBN: 160864121X

Description: New. ? Emanuel Xavier? s newest book radiates in diverse directions, back into a past of New York club kid glamour and violence, into a family history of lost connections, and into loves forfeited and found-all of which the poet illumines with steady-eyed honesty. Finally, as he confronts a health challenge to the very brain that is the root-place of these sharp and poignant poems, radiation becomes radiance, a hard-won inner light that lets us all see how? splendid is our survival. '? ? David ... Read More

Binding: Softcover Publisher: Queer Mojo (A Rebel Satori Imprint) Date published: 2019 ISBN-13: 9780979083853 ISBN: 0979083850

Description: New. For the first time ever, a selected poetry collection from Emanuel Xavier, renowned LGBTQ poet and one of the Latinx community? s treasures. When he first emerged as a Nuyorican Poets Café slam poet in the 1990s, Emanuel Xavier quickly took his place as one of the first openly queer, celebrated, controversial and significant poets of the era. Now, decades later, as a former homeless teen and a hate crime survivor, Xavier still stands as one of America? s most inspiring and powerful voices ... Read More

Ramones: a Punk Rock Picture Book for Fans of All Ages (Music History Books for Kids, Gifts for Musicians) (Band Bios)

Edition: 1st Edition Binding: Hardcover Publisher: Sourcebooks Explore Date published: 2020 ISBN-13: 9781728210971 ISBN: 1728210976

Description: Padilla, Joe. New. Signed by Author(s) 4to-over 9¾-12" tall. Signed by Richie Ramone on title page. "In the world of music, there are one-hit-wonders and then there are legends-legends that have diehard fans who have loved them for decades. Now these fans can share their love of bands like the Ramones with their children, nieces and nephews, or even grandchildren! Enter the world of Band Bio Records, a picture book series that gives children a look into the history of some of the biggest bands ... Read More

Where's Warhol? : Take a Journey Through Art History With Andy Warhol!

Binding: Hardcover Publisher: Laurence King Publishing Date published: 2020 ISBN-13: 9781780677446 ISBN: 1780677448

Description: As New. Folio-over 12-15" tall. Where's Warhol is an original take on a classic format, suitable for all ages with full color illustrations throughout. Search for Warhol's distinctive figure while also learning about different art historical periods and movements such as the Renaissance, the French Revolution, contemporary and street art and so much more! Andrew Rae's detailed illustrations provide a wealth of fun items and famous characters to spot, from Warhol's celebrity friends at Studio ... Read More

condition:

Book:

Available Qty: 3

Seller Name & Rating:

Village Works, NY, USA

Radiant Child: the Story of Young Artist Jean-Michel Basquiat

Edition: 1st Edition Binding: Hardcover Publisher: Little, Brown Books for Young Readers Date published: 2016 ISBN-13: 9780316213882 ISBN: 0316213888

Description: Fine in Fine jacket. 1st Printing. 4to-over 9¾-12" tall. Stated First Edition. Due to the weight, and/or size, and/or rarity of this book, we will request an additional $4(domestic) to $24 (international) for shipping from you the buyer based on actual shipping costs, after your order is placed through this platform. This will not slow down your shipping time. Thank you for understanding. Winner of the Randolph Caldecott Medal and the Coretta Scott King Illustrator Award Jean-Michel Basquiat ... Read More

condition:

Book:

Available Qty: 2

Seller Name & Rating:

Village Works, NY, USA

Alvin Baltrop: the Piers (Tf Editores)

Edition: 1st Edition Binding: Hardcover Publisher: TF Editores Date published: 2015 ISBN-13: 9788415931232 ISBN: 8415931239

Description: New. Wrapped in Plastic, Never Open. Due to the weight of this book, we will request an additional $5(domestic) to $20 (international) shipping from the buyer, after order is placed. Powerful, lyrical and controversial, Alvin Baltrop's photographs are a groundbreaking exploration of clandestine gay culture in New York in the 1970s and 80s. During that era, the derelict warehouses beneath Manhattan's West Side piers became a lawless, forgotten part of the city that played host to gay cruising, ... Read More

condition:

Book:

Available Qty: 2

Seller Name & Rating:

Village Works, NY, USA

Keith Haring's Line: Race and the Performance of Desire

Edition: 1st Edition Binding: Softcover Publisher: Duke University Press Books Date published: 2020 ISBN-13: 9781478009535 ISBN: 1478009535

Description: New. In the thirty years since his death, Keith Haring? a central presence on the New York downtown scene of the 1980s? has remained one of the most popular figures in contemporary American art. In one of the first book-length treatments of Haring? s artistry, Ricardo Montez traces the drawn and painted line that was at the center of Haring? s artistic practice and with which the artist marked canvases, subway walls, and even human flesh. Keith Haring? s Line unites performance studies, ... Read More

condition:

Book:

Available Qty: 2

Seller Name & Rating:

Village Works, NY, USA

Binding: Softcover Publisher: Crown Date published: 2014 ISBN-13: 9780553419917 ISBN: 0553419919

Description: Very Good. 8vo-over 7¾-9¾" tall. Read More
---