Search for books from PaceSetter Books Advanced Search
Search 1,098 books, 507 movies, and 512 music items from this seller
Spotlight book from PaceSetter Books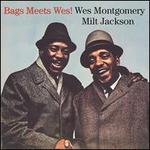 $10.98

Like New. NOT VINYL. CD is almost new and just has a few tiny marks. Liner notes show some slight wear. Case has been replaced and is new.
Featured books from PaceSetter Books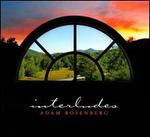 by
Adam Rosenberg
$24.84

Very Good. Just a shade below like new. CD has light scratches and marks, plays perfectly. Case has slight wear at corners and edges.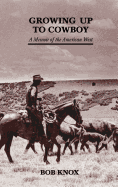 by
Bob Knox
$10.86

Fair. Binding has separated mostly at spine from book pages; however, pages are still secure. Text is clean with very light use. Author signature on first page. Previous owner's name on inside cover. Book covers are in sharp condition.
---
$8.81

Format: DVD Studio: Silva Date: 2004-09-07 UPC: 738572700171

Description: Good. DVD has light surface imperfections, but is guaranteed to play. Case is in excellent condition. Orders ship same or next business day; expedited available. All orders have USPS delivery confirmation/tracking numbers. Read More

$13.95

Format: DVD Studio: Roan Archival Group Date: 2006-08-22

Description: Good. DVD has very light surface marks/imperfections, but is guaranteed to play fine. Case is in excellent condition. Orders ship same or next business day; expedited available. All orders have USPS delivery confirmation/tracking numbers. Read More

The Facts Behind the Myths: Understanding the Relationship Between God and His Creation

$14.41

Binding: Paperback Publisher: PublishAmerica Date published: 2006-08-21 ISBN-13: 9781424126415 ISBN: 142412641X

Description: Good. Page edges show moisture stain at back portion of book. Covers show light edgewear, lightly bent corner tips and mostly glossy surfaces. Pages have no marks, writing or highlighting. Pages show indications of very light use. Orders ship same or next business day; expedited available. All orders have USPS delivery confirmation/tracking numbers. Read More

$6.20

Format: Audio CD Label: Marco Polo Date: 1994 UPC: 4891030233812

Description: Fair. Former library item, withdrawn from circulation. It has the usual library stamps and markings on CD, liner notes and case. Jewel case has heavy surface wear. Liner notes have noticeable edge and surface wear. CD has light marks and/or scratches; plays well. Read More

The Sun Behind the Clouds: Tibet's Struggle for Freedom

$6.56

Format: DVD Studio: Zeitgeist Films Date: 2010-10-19 UPC: 795975113137

Description: Good. Former library item, withdrawn from circulation. It has the usual library stamps and markings. DVD has several surface scratches, but is guaranteed to play fine. Liner notes have a tiny bit of edge and corner wear. Case is in excellent condition. Orders ship same or next business day; expedited available. All orders have USPS delivery confirmation/tracking numbers. Read More

Comparison Geometry (Mathematical Sciences Research Institute Publications)

$35.82

Binding: Paperback Publisher: Cambridge University Press Date published: 2008-11-06 ISBN-13: 9780521089456 ISBN: 052108945X

Description: Good. Covers are lightly creased. Page edges are lightly stained. A few page corners are lightly bent. Former library item, withdrawn from circulation. It has the usual library stamps and markings. Pages have no marks, writing or highlighting. Orders ship same or next business day; expedited available. All orders have USPS delivery confirmation/tracking numbers. Read More

Go Ahead, Be So Emotional: Empowering the Emotional Personality to Do Awesome Exploits for God

$4.74

Binding: Paperback Publisher: Open Heart Ministries, International Date published: 2011-09-29 ISBN-13: 9780976768562 ISBN: 0976768569

Description: Good. Several page corners are curled. Covers have a couple creases. Covers have light edgewear, lightly bent cover corner tips and generally glossy surfaces. Pages have no marks, writing or highlighting. Pages show indication of light use. Orders ship same or next business day; expedited available. All orders have USPS delivery confirmation/tracking numbers. Read More

Lithography: Theory Practice Problems

$33.92

Format: DVD Studio: Tmw Media Group Date: 2008-09-02 UPC: 709629040397

Description: Good. Size: 11x120x86; Former library item, withdrawn from circulation. It has the usual library stamps and markings. DVD has several surface scratches, but is guaranteed to play fine. Contains no liner notes. Case is in excellent condition. Orders ship same or next business day; expedited available. All orders have USPS delivery confirmation/tracking numbers. Read More

Smart Boating Series-Rules of the Road

$12.43

Format: DVD Studio: BENNETT MARINE Date: 2011-06-08 UPC: 097278089813

Description: Good. Former library item, withdrawn from circulation. It has the usual library stamps and markings. DVD has a few surface scratches, but is guaranteed to play fine. Contains no liner notes. Case is in excellent condition. Orders ship same or next business day; expedited available. All orders have USPS delivery confirmation/tracking numbers. Read More
---